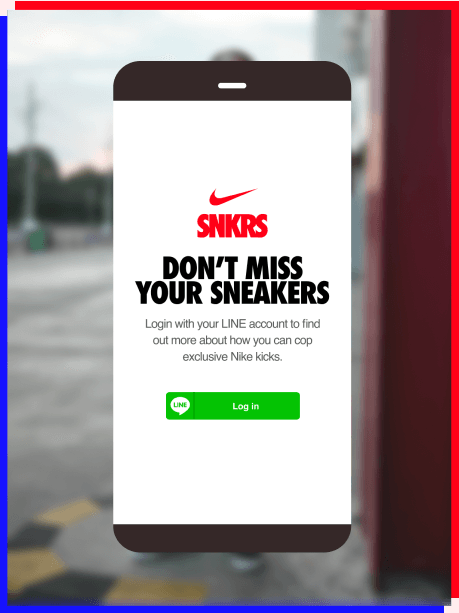 STEP 1: REGISTER TO START
Login to LINE app to enter the virtual drop.
STEP 2: CHECK-IN AT PLATFORM 66
Scan unique QR Code at Nike Check-In Zones. Then, chat with LINE chatbot for bite-sized content updates.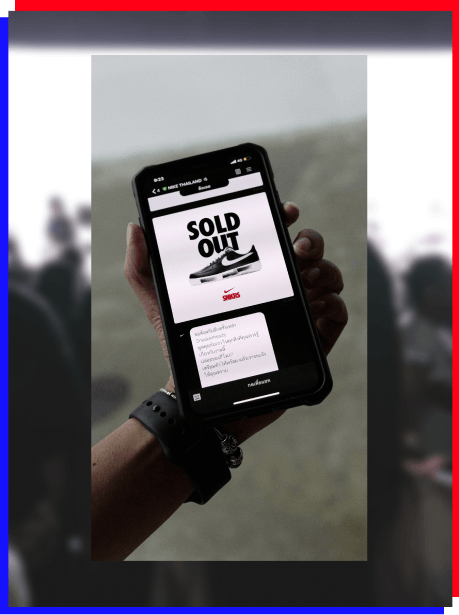 STEP 3: COP THE DROP
Be the first to purchase when the notification drops on LINE app.